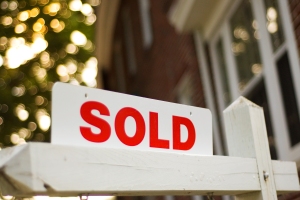 Here at S&A Homes, many of our buyers of PA new homes are also home sellers! And, at the height of summer, it can be tough to attract potential home buyers. Family vacations, barbecues and camp outs seem to compete for attention. The sudden decrease in showings can be scary to someone selling their home, but take solace. The buyers who do walk through tend to be serious and motivated.
But competition is stiff, and being on your A-Game is critical if you want to have the home that stands out (for the right reasons of course). Here are our top 10 tips to help sell your home this summer:
Choose the Right Realtor – Really ask around and find someone with a proven track record of home sales.
Embrace Online Technologies – 92% of home buyers start their search on the internet. Make sure your home is listed on as many sites as possible. In other words, choose a Realtor who also embraces online technologies)
Remove Yourself from Your Home – Home buyers want to envision themselves living in your home, not you. The refrigerator photo collage and your child's artwork may be among your most cherished items, but are generally not appreciated by home buyers. Take the model home route and leave only the most impactful decorating items behind.
Get Organized! Buyers will open those closet and pantry doors –box up extra clothes and give away or throw out the unnecessary items. For those with too much to "hide," consider a pod or temporary storage unit to house those extra items while you are selling your home.
Photography Sells – Many buyers automatically filter homes by number of photos. Make sure your Realtor maxes out at 25 photos for your listing on popular sites like Realtor.com
Go Neutral – Bright Pink & Orange walls will only be an obstacle to home buyers envisioning their future home. Muted colors (think Pottery Barn/Restoration Hardware) help showcase your home in the best possible light.
Go Social – Utilize your own social network to help sell your home – photo updates and videos from your phone on networking sites like YouTube and Facebook will help get the word out there.
Put Dollars In – Sometimes you have to put money into your home to get more money out of it. A fresh coat of paint and a couple of lighting/fixture updates may be all you need to highlight your home.
Keep it Clean – You can do everything above, but if your home is not clean, good luck selling it.
Know Your Competition – Check out your competition. Don't just take your Realtor's word for it – walk open houses and keep track of sales prices via Trulia & Zillow so you know where your home should stack up.
Have more questions about selling your home? Ask us in the comments section below.
For more information about S&A Homes or our Pennsylvania new homes, visit our website.