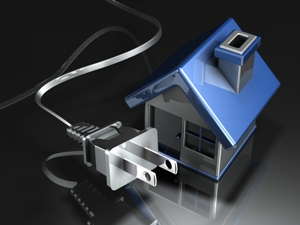 I know the last time I went car shopping I was more cognizant of the MPG label than ever. Gas prices have shot up, expenses are up and I am trying to save money wherever I can. Energy efficiency is more important to Americans today than it ever was in the past.
How great would it be if you could see the energy efficiency of your home too? While this is a commonly accepted standard in the car business, most buyers don't even think to ask about their HERS Index for their new home. Why? Well, to put it simply, most buyers have never heard of a HERS Index.
Welcome to a new era. Although S&A has been providing homeowners with HERS Indexes on their new Pennsylvania energy efficient homes since 2009, seems like some builders are just now jumping on the bandwagon. So, what exactly is a HERS Index and why should you care?
A HERS Index is to your home what MPG labeling is to a car. It is a measure of energy efficiency for the home. The lower the number the more energy efficient the home is (i.e. the more money you save).
HERS Indexes have quite a range. A typical 10-year-old home scores around 130 whereas a code-compliant new home scores around 100. The typical S&A Home in a natural gas community averages an index of 68, and is 38% more efficient than the average 10-year-old home.
We are willing to bet that if you purchase a Toyota Prius and then haul around the interstate at 100 mph (we do not advocate this by the way), that you most likely aren't going to achieve the advertised 50.1 MPG. Your home is the same way. They way you "drive" your PA energy efficient homes will dictate your ultimate energy efficiency savings. That means if you like to live in an igloo during the summer and a sauna during the winter, you won't see the energy savings that someone with slightly more moderate energy usage would.
The HERS Index scale was developed by RESNET (Residential Energy Services Network) and it is the only official measurement of home energy efficiency by the U.S. Department of Energy and the EPA.
Only an independent, third-party rater trained and certified in energy efficiency, combustion safety and building analysis can ultimately give a home its unique HERS Index.
For more information about S&A Homes and our energy efficient practices, please visit us on the web or visit any of our communities.