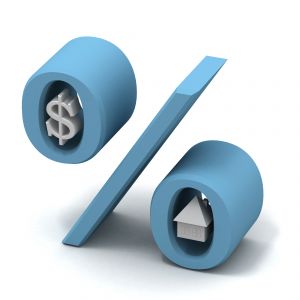 Last week, we discussed the fact that Adjustable Rate Mortgages (ARMs) can work for some buyers of PA new homes and not others. Today, we will talk about what an ARM specifically is and how it works. Next week, we will explore which subset of buyers should most consider an ARM product when considering various loan products.
ARMs are fixed for the first few years of the product. The number at the front of the ARM (i.e. 5/1 = 5 Years) indicates the number of years the interest rate stays fixed. At the end of the fixed term, an ARM can adjust up OR down, depending on where interest rates are at that time. The adjustable period on a 30-year product lasts from Years 6-30 and the interest rate will adjust ONCE A YEAR each of those years to whatever the interest rate is at each of those years. This number can be lower or higher than the initial rate during the fixed year.
The adjusted interest rate does have a lifetime cap. Most Wells Fargo rates (our preferred lender) offer a lifetime cap of 5%, some lifetime caps are 6%. What does this mean? It means that a 5/1 ARM with a 2.75% interest rate that has a 5% lifetime cap can never go higher than 7.75% at any point during the loan term. So, you can rest easy – your interest rate isn't going to shoot up to 18% if you have a lifetime cap of 7.75%.
ARMs can be refinanced at any point, giving buyers the flexibility to switch into a fixed product at any time, should they choose. Buyers may think they are only going to live in their Pennsylvania new homes for a few years to find out you have no intention of every leaving. Although you are taking a gamble by not knowing what fixed rates will be down the road, it's great to know that you have the option to refinance to a fixed product if you ever need to.
ARMs work when their interest rates are LOWER than a fixed product. If an ARM is at the same interest rate as a fixed product, it almost always makes since to stick with the fixed product. After all, the main benefit of an ARM is the interest savings.
MENTAL NOTE: ARMs are NOT the same as Option ARMs. Option ARMs gave buyers (back in the housing boom) the ability to DEFER payments and interest (Yikes!). THESE types of ARMs are a big part of the reason for the housing bust and no longer exist. Because of OPTION ARMs, a traditional Adjustable Rate Mortgage gets a pretty bad rep, which is unfortunate, since a lot of buyers (we will talk about which ones in the third part of our blog series) could benefit immensely from the interest savings an ARM offers.
Interested? Stay tuned to next week's post to find out if you are a buyer that could benefit from an Adjustable Rate Mortgage.