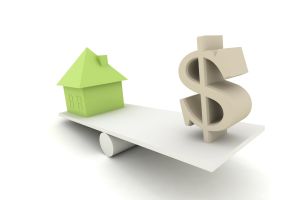 Well, the simple answer is that there is not a "one answer fits all" to the above question. Adjustable Rate Mortgages (commonly referred to as ARMs) are good for some buyers of WV and PA new homes and not for others. Over the next two weeks we will write a 3-Part series about Adjustable Rate Mortgages to ensure you have all of the 411 you need to understand these mortgage products and why they work for some homeowners and not for others.
Consider the below story (based on my own real life experience):
2003 – Matt and Sara purchase their first home.
2004 – One year later, Matt's office relocates to the other side of the city and they are forced to sell their townhouse, and they build their first single-family home on the other side of the city.
2007 – Baby #1 comes and Matt and Sara decide to sell their home near the city and move to their hometown to be closer to their parents and extended family.
2011 – Matt's job is eliminated and Matt and Sara are forced to relocate to the other side of the U.S.
Each time, Matt and Sara took out a 30-Year fixed loan for an average of 1 – 1.5% above the comparable 5-Year ARM product. After 8 years of combined homeownership, they paid an additional $24,000 in interest because they chose a fixed product. Obviously hindsight is 20/20, but if Matt and Sara could rewind the clock, they would surely choose an ARM to save a boatload of money.
Stay tuned to the S&A Homes blog – next week we will debunk the myths and explain the realities of Adjustable Rate Mortgages.
In the meantime, consider this tidbit. Today's 30-Year fixed rate sits at 4.5%. While this is low, consider the 5-Year ARM which stands at 2.75%. The 1.75% difference in interest rate would save buyers of Pennsylvania new homes $3,544 in their first year of ownership and $17,700 over 5 years!