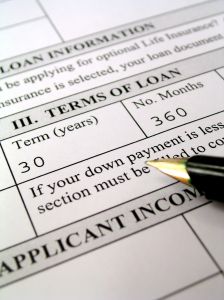 Over the past couple of weeks, we have untangled the rumors surrounding Adjustable Rate Mortgage (ARM) products and put common misconceptions to rest. But, regardless of the integrity of the ARM products, they are not for everyone. For others, they equate to an incredible savings when purchasing Pennsylvania new homes.
Let's first talk about who they work for:
First-Time Buyers – The average first-time buyer only lives in their first home for 3-5 years. Saving anywhere from $1,000 – $5,000 a year is pretty attractive for someone just getting started.
Relocaters – You know who you are. If you want to keep climbing the corporate ladder, then it may take a few cities and offices to get there. If you know your job will force you to move every 3-5 years, then an ARM makes perfect sense.
The Average Home Buyer – Again, the average person (not first-time) lives in a residence for 5-7 years. The problem is predicting this timing. As jobs change, kids come, or kids living needs change, those "forever" PA or WV new homes quickly become outdated and homeowners are left looking for more (or less). If only we had a crystal ball, then it would be much easier to know if we should go fixed mortgage or adjustable rate!

Read More