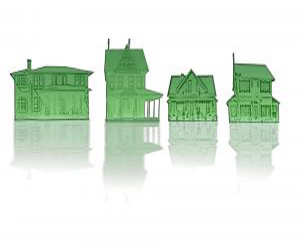 Well, the latest and greatest numbers are out! S&A Homes continues to raise the bar by building ENERGY STAR™ qualified and energy efficient homes in PA and WV. S&A's commitment to high-performance building practices does a lot more than simply cut back on resources and save homeowners money.
When the typical consumer thinks of an ENERGY STAR™ home, most think of the energy savings they can achieve through their homes' energy efficiency. And while it is true that ENERGY STAR™ saves homeowners hundreds to thousands of dollars a year, it would be a shame to miss out on the fact that the program also has a tremendous positive impact on the environment as a whole.
Consider the fact that S&A Homes settled enough homes in 2010 to:
–          Eliminate emissions from 86.24 vehicles
–          Save 521,665 lbs. of coal
–          Plant 142,56 acres of trees
–          Save Homeowners $78,672 on their utility bills
It gets better though. All PA energy efficient homes constructed by S&A Homes is built to EXCEED ENERGY STAR™ standards! By taking the standards and then going above and beyond with superior building materials and practices, we are able to deliver an average utility savings of more than $1,500/year to our homeowners vs. a typical 10 year old home!
To find out more about S&A Homes' Energy Efficient building practices, please visit us on the web.