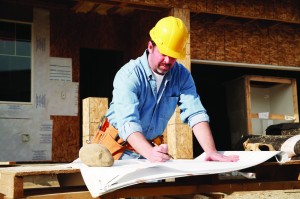 We aren't saying it though…Fortune Magazine is. And in a big way.
Not only does the magazine go out on a limb and predict a housing comeback during 2011, but it actually projects that a housing shortage may be in our near future. After 4 years of downward pricing trends and constant headlines about doom and gloom in the real estate market, it is encouraging (dare we say exciting?) to hear that downward pressures will soon be easing.
The author of 'Real Estate: It's Time to Buy Again', Shawn Tully, along with Fortune Magazine was one of the first to predict the housing bubble burst, all the way back in 2004. By analyzing supply, credit standards, and the cost of renting vs. owning, Tully stated that the price appreciation at that time far exceeded the normal zone and that the housing market was in for a rude awakening.
Let's pull some snippets from the article and analyze those same factors today:
Supply – New Home Inventory is a record lows. In fact, the 78,000 homes available nationwide are less than a quarter of what was available 4 years ago and well below the inventory available a decade ago.
Credit Standards – Yes, credit has tightened – no doubt about it. But standards for obtaining a loan are no different than they were 10 years ago (but are very different from the crazy no-doc loans and option arms of 2004). That encourages healthy home buying and discourages speculative purchases that fueled the bubble in the first place.
Owning vs. Renting – In many of the country's rebounding real estate markets, the cost of renting now significantly exceeds owning. That combined with the lowest prices in years, means more and more renters will continue to jump into the housing market.
Of course, this rebound hinges on continued job growth in most major metros and does not provide an instant fix for the most impacted areas like Las Vegas and Phoenix. But for those of us in the Northeast, this truly may be the best time to buy.
If you are thinking of taking advantage of great prices for a quality new home, please visit us on the web to view our homes and communities.