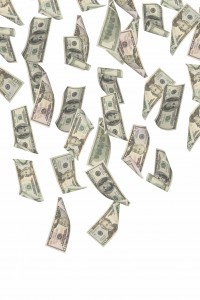 It isn't often that we get technical here at the S&A Homes blog, but some things are too important to ignore, and the upcoming changes to FHA Financing definitely falls in that category. If you are even considering purchasing a home and utilizing the many benefits of FHA loans to do so, then you need to be aware of the additional expenses that will be associated with those loans starting April 18th.
Here are the changes in a nutshell:
-Those with less than 10% down will see an annual increase of 50 basis points on their Mortgage Insurance Premium. Those with more than 10% down will see an annual increase of 25 basis points.  (Read below for more on what this really means)
-Maximum Seller's Contributions will be reduced from 6% to 3%. If you are one of those folks hoping to take advantage of no closing costs, then this definitely affects you as the seller will no longer be allowed to contribute more than 3% of the purchase price on behalf of the buyer.
-Credit standards will tighten up – Those with credit scores less than 580 MUST put at least 10% down. This means very little, considering most lenders require 620 to issue a loan in the first place.
What does this really mean? The biggest effect for home buyers will be the difference in their monthly Mortgage Insurance Premium, a requirement for FHA Financing. As the mortgage amount goes up, so do the month expenditures.  See below: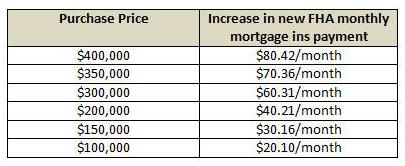 FHA is still a great program – it remains more flexible with credit scores and allows those short on cash to purchase a home with as little as 3.5% out of pocket. But, to really maximize the impact and to avoid the additional fees, a home buyer MUST have an official loan application with an issued case # from the Federal Housing Administration before April 18th!
Hitting this deadline would only be possible for those who have already purchased or who enter into an agreement on a quick-delivery home in the next week, to ensure there is enough time to process the mortgage application paperwork.
For more information about FHA Financing, please visit the website. To view S&A's quick delivery homes and take advantage, please visit us on the web.