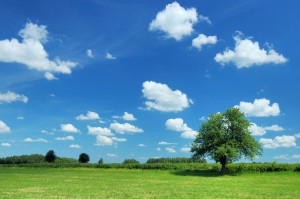 When it comes to buying and financing a new home, the options can be overwhelming and you're often faced with many questions. You may be wondering what type of loan is right for you or if you even qualify for a new home loan. Well, if you're considering a home purchase in a quaint rural setting and your household income doesn't qualify you for a traditional home loan, you may want to consider USDA Financing.
USDA home loans help individuals and families achieve the dream of homeownership. The program is designed to aid those who are working their way up the job ladder and have incomes that fall on the lower end of the scale. While the income limits vary from place to place, the benefits of this program do not. The program is designed for individuals and families who may have a difficult time saving up for conventional financing, but who can afford the mortgage payments, taxes and insurance on a new home. For more information or to see if you qualify, visit the USDA Rural Development website.
Have you started the USDA loan application process and are now looking for a charming community for the location of your new home? There are many S&A communities throughout the state of Pennsylvania that qualify for this incredible loan program. Please visit us on the S&A Homes website to browse through our neighborhoods.