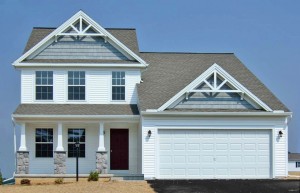 Perhaps no community better reflects the juxtaposition of old and new better than Chambersburg and its environs. It sits, unassumingly, just off of Interstate-81 in South Central Pennsylvania; and to most who drive through the region, they are blissfully unaware of the depth of history that makes up the foundation of this area.
The town's roots stem back to 1730 and since then, it has played a pivotal role in everything from the Revolutionary War to the Underground Railroad while churning out some of the country's most influential folks like Major League Baseball Hall of Famer Nellie Fox to abolitionist Joseph Winters. And while this region is proud of its heritage, it is not blind to the fact that those living there today like to enjoy their history among modern conveniences like Starbucks and Target.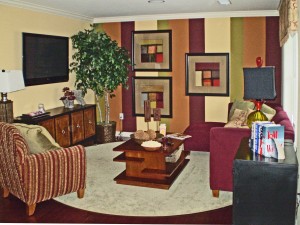 Just 2 miles from the action, set against the backdrop Appalachians is Mountain Shadows. The neighborhood is far and away one of the best values you will find anywhere and is perfect for those who want a piece of "new" in this historic setting. ENERGY STAR townhomes and single-family homes blend perfectly to make up the landscape of this unique community. With prices starting in the low $100's, it is an affordable option for those who want to maximize their dollar.
This weekend, you will get an opportunity to tour our quick-delivery homes on Sunday, February 27th from noon to 4 p.m. With five, two- and three-bedroom townhomes remaining and just one Craftsman-style single-family home, there is no doubt that these move-in ready homes will be sold in no time! What better way to buy than to be able to purchase a brand new home without the wait? Not only can you lock into the best value around, but you can take advantage of USDA financing and no money down while interest rates are still low!
For directions and information, please call Kristen Yohn at 717-334-7822 or visit us on the web.