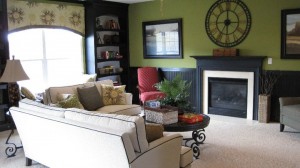 Recently, the market has been inundated with foreclosures, fixer-uppers and older homes looking for a quick sale. Often, due to the distressed nature of these types of properties, buyers are able to purchase these homes at low prices. On the surface, this may seem like a great deal. However, when you take into consideration the upgrades and maintenance required of an older home, is it really a better deal than buying new construction?
Used Homes:
More Maintenance: From a falling retaining wall to leaking pipes and old appliances, when you purchase a foreclosure or any older home, you'll often find that there's always something to fix.
Less Storage Space: Older homes tend to have smaller closets, garages and storage space.
Expensive Updates: In addition to HVAC systems, plumbing and electrical work, you'll probably want to alter your home with trendy kitchen and bath updates. Eventually, the costs of all of these updates begin to add up.
New S&A Energy Efficient Homes:
Customizable: You when purchase a new home, you get to watch its construction from the ground up. This gives you the advantage of picking out your countertops, appliances, flooring and more.
Energy Efficient: From windows and insulation to lighting and paints, the energy efficient, eco-friendly, and healthier S&A E-Home will save you thousands of dollars.
Warranties: New homes come with many warranties that older homes do not have such as a 2-10 Structural/Mechanical warranty.
Do you have more questions about purchasing your new home? S&A Homes is here to help. For more information, visit our website.