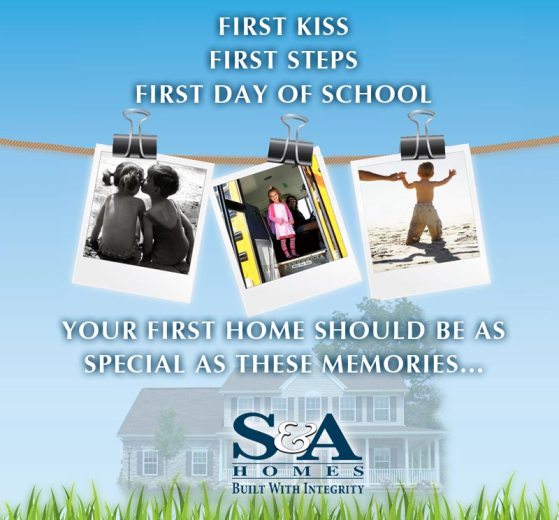 Throughout life, we encounter some pretty amazing firsts: The excitement of our first steps, the butterflies during our first kiss and the nervousness of our first days of school mark memorable times in our lives. Your first home should evoke memories  as special as these.
Just as your loved ones were there to guide you through those firsts, S&A Homes will help you make your first-time home buying process memorable. We'll offer advice and tips that will assist you.
Use our articles below to help you navigate through the process. Make sure to check back often as we will be adding new articles each week. Please let us know if you have specific questions you'd like for us to answer.
First Time Buying 101:
New v. Used, the Benefits of New Construction
Need a Loan? Consider USDA Financing
Private Mortgage Insurance Coming Soon
Tax Benefits of Owning Coming Soon
Own with No Money Down Coming Soon