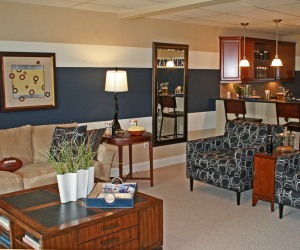 Have you been dreaming of homeownership, but your less than perfect credit score and lack of a down payment has left you feeling like you'll be stuck in your rental home forever? Well, you may be able to get into your dream home sooner than you think with an FHA loan.
FHA loans help those who would like to purchase a home, but haven't been able to put the money away for such a large purchase. This type of loan is also a nice solution for those who have little, no or bad credit due to bankruptcy and foreclosure. These individuals often choose to go with a FHA loan because it's much more forgiving and offers better interest rates than conventional home loans.
Typically to be eligible for a FHA loan, you'll need a credit score of 580 or better, and 3.5% as a down payment. However, you also have to take into consideration the cost of your home. FHA limits vary from county to county. For a single-family home in Pennsylvania, FHA limits range from $271,050 to $327,500. Any buyer applying for a mortgage less than the stated limits is qualified to apply for an FHA loan.
Now that you know that home ownership is within your grasp, visit The Landings located in State College to tour our new homes. This community has everything you need to keep your family happy including a sand volleyball court, horseshoe pit, an all purpose playing field, baseball backstop and playground; but that's not the best part.
We have the perfect quick-delivery home priced within FHA limits. With 3 bedrooms, 2.5 baths, a spacious yard with upgraded landscaping, deck and kitchen bar, this ENERGY STAR™ certified home won't stay on the market long!
You can own this home for $209,900 and a down payment of only $6,297. To make purchasing this home even easier, you can roll the closing costs on top of the purchase price and, with an FHA loan, all down payment monies can be gifted. For a video tour of this home, visit the S&A Homes YouTube channel.
Visit the S&A Homes website or stop The Landings today for more information about this wonderful, FHA loan ready community. For additional information about FHA loans, visit the website.