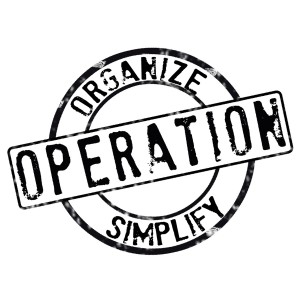 S&A Homes' Operation Organize Simplify contest has come to a close and the results are in. Congratulations to contest winner Chelsea Bester, who will receive a $150 Home Depot gift card and $500 (on top of the normal Realtor commission) with the next home she sells in one of our communities. Contest participants answered this question, If you could build your dream home, what is the one organizational item that you would incorporate into every home?
Bester's idea for Operation Organize Simplify is to put a classic mudroom in every home. Her ideal mudroom would have at least one window and plenty of light. It would have a nice, cozy bench with storage space underneath for storing boots. There would also be a counter space for groceries, a center for taking care of the family pets and various storage options for clothing. For important news, a message board would be available for family members as soon as they entered the house. And finally there would be a tiled floor for easy cleaning because, well, who likes cleaning?
Suzy Alexander with Keller Williams Advantage Realty and Darla DeLaney with Coldwell Banker Town and Country were the runners-up. Each of them had excellent ideas that would be welcome in any home. Alexander suggested a closet for storing a fully decorated Christmas tree. The tree would be on rollers and be slid right back into the closet after the holidays. Wouldn't that be nice to have this weekend?
DeLaney's dream home would have two-way closets that connect bedrooms in the house to a large laundry room. With this, the clothes could go directly into the closet from the laundry room. It almost sounds too good to be true.
The Operation Organize Simplify contest may be over, but S&A Homes will continue to give tips on home management and organization. After all, we all like everything to have a place.
Join our Facebook page between now and Christmas, and we will donate $1 to the Salvation Army for each Facebook Page Like we receive. You can also donate directly to the Salvation Army by clicking on the Salvation Army application on the S&A Homes Facebook Page. So help out a good cause while you're on Facebook. It only takes a minute and your Farmville crops will still be there when you get back. Promise.
For more information on our homes and communities, please visit the S&A Homes website or visit us on Facebook.