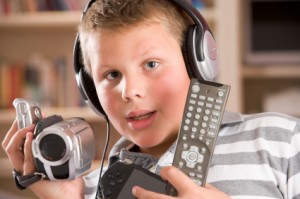 The dresser in the Owner's Suite…the floor of your teenager's bedroom…the bathroom counter…next to the coffee pot where you're sure to see it in the morning. In many homes, cell phones, laptops, iPads, handheld games and other electronic devices are plugged in here and there around the house, charging up for their next use.
As part of Operation Organize Simplify, let us introduce you to a new option for de-cluttering your home: a charging station! S&A Homes puts them in many homes we build, including the Pembrooke and Winterbury floor plans. (See our full selection of plans at the S&A Homes website. All plans are not available in all neighborhoods.)
Usually, home buyers will put their charging station in the kitchen. Anyplace that is convenient will do, but family members are more likely to remember to charge their items and grab them on their way out the next morning when they choose a high-traffic, high-visibility spot.
For our part, S&A Homes installs extra outlets in the selected area. Ample countertop space next to the outlets gives plenty of room to set the "toys" while they power up. The charging station is a simple concept, and it's one that serves our homeowners well as they seek to add a little more order to lives.
What ideas do you have for saving a few steps in your home? If you're a real estate agent, we invite you to tell us about your innovative ideas here on our blog, and you could win a $150 Home Depot gift card plus a bonus with your next S&A Homes sale. Make sure to take a look at our other Operation Organize Simplify posts for more ideas.