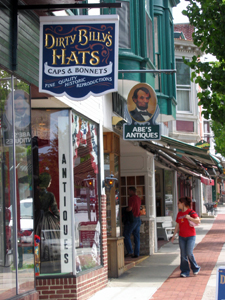 The Gettysburg Address.  The Civil War.  Abraham Lincoln.  For most of us, these are the images we conjure when we think of Gettysburg, Pennsylvania.  And while Gettysburg is steeped in rich history that has forever impacted the face of the United States, there is more to this quaint town than meets the eye.
Bistros and old fashioned ice cream shops, outlet shopping, and a myriad of events for historical buffs along with some of the most beautiful architecture in Pennsylvania, are just some of the reasons so many people choose to make Gettysburg their second home or to retire there.
If you are looking at Gettysburg new homes, S&A Homes' Deatrick Village community is home to many happy homeowners who have found out that living in style does not have to come with an expensive price tag.  With prices starting in the $180's for a brand new carriage homeand the $220's for a single family home, residents get much more than just a roof over their head.
The community has a tight knit feel, thanks to the community center that so many choose to utilize for game nights, SuperBowl parties, holiday events and more.  And, with the added bonus of all landscaping and snow removal already taken care of for them, homeowners can spend their time focusing on more important things, like attending this weekend's Gettysburg Dedication & Remembrance Day.
This weekend, thousands will descend upon the town to commemo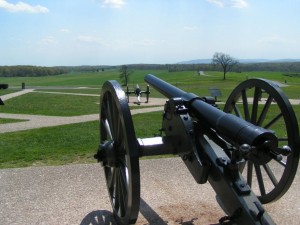 rate the 147th anniversary of Abraham Lincoln's visit to Gettysburg and his famous Gettysburg Address.  Among the featured speakers are Sam Donaldson, former ABC News Anchor and James Getty, a nationally renowned Lincoln Historian.  Events include a Remembrance Day Parade, Wreath Laying Ceremony and the 8th Annual Remembrance Illumination Event.
For all of you planning to attend this weekend's events, we invite you to experience all that Deatrick Village has to offer for yourself.  Located just 1 mile from the Battlefields, there is no excuse not to stop by!
For more information, please contact Kristen Yohn at 714-334-7822.