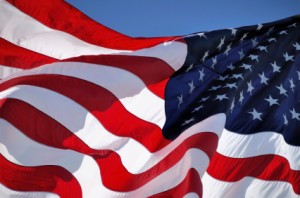 In the home building industry, we often talk about owning a home as the fulfillment of the American Dream. While helping new homeowners design and purchase the homes of their dreams is one of the most rewarding aspects of our jobs at S&A Homes, on days like this we are compelled to step aside and give credit where credit is due.
Americans can dare to dream of owning a home because generations of veterans have fought for the more basic tenets of our society. Because they were willing to give their lives, our soldiers have insured our freedoms to speak, worship, earn a living as we wish, vote, and so much more.
And they have worked at home and abroad to protect us from those who would do us harm. Because of our soldiers, we can live confidently and not in constant fear for our safety. We can have the audacity to establish roots for our families and plan for generations to come. Without their sacrifices, many of the realistic goals set by U.S. families would be more like unachievable fantasies.
Thank you, Veterans, for protecting a country where we not only dare to dream, but where we also have the ability to work and make dreams come true.