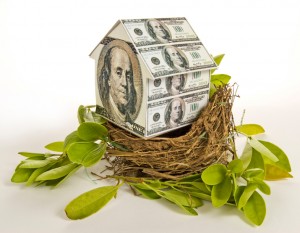 Let's face it: in today's economy everyone is doing what they can to save money.  Cutting coupons, eating at home, and skipping vacations have become the norm this day in age.   After all, saving a few hundred dollars a month can go a long way towards building a nest egg.
But what if you could save $30,000, or even $50,000?  And, you'll save even more over the life of your home because S&A Homes builds energy efficient homes that save you green every month. With S&A Homes, there is no limit to what you are able to save with S&A Advantage Days, the company's BIGGEST SALE EVER.  Every to-be-built home in every community is discounted 10%*.    That means no skipping corners – the 10% is based off of a homebuyer's FINAL purchase price – including lot costs and all options added.
Perhaps the best part of this program is there is NO LIMIT to savings.  Purchase a $200,000 home and get $20,000 back.  Purchase a $400,000 home and get $40,000 back.  What's the catch?   The purchase agreement must be signed September 24, 25, or 26th.  That means, the earlier you come in to finalize selections and choose your homesite, the more ready you will be to take advantage of this incredible one-time opportunity.
Looking to move in immediately?  Check out our discounts on Quick Delivery Homes – some of the homes are discounted up to $20,000!  For more information, please visit SA Homes on the web.
*Certain Restrictions & Exclusions Apply.  Please see Sales Consultant for Details.