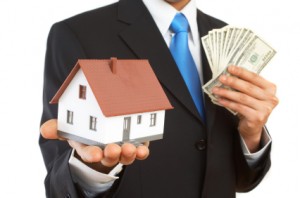 It seems that we are all looking for a little extra cash these days! From joining online coupon sites to looking for deals at local restaurants, every little bit helps. S&A Homes even has a way for you to put a little extra green in your pocket, and it's easy.
Anyone who brings a home buyer to S&A Homes will receive $500 if the friend purchases a new home from S&A Homes. What's the catch? Well that's simple. The $500 is payable at closing and your friend must mention the referral the very first visit or bring in the referral card.
Don't you know someone looking for a new home? With 65 communities throughout Pennsylvania, West Virginia and Maryland, S&A Homes offers great locations and affordable homes. And, as a bonus (since we know you like green), our homes are energy efficient so you can be sure that the friend you refer will be saving dollars over the life of their new home too.
Whether you are an S&A Homes happy homeowner, Realtor, vendor or just a fan of our building company, do your friends (and yourself) a favor and refer them to S&A Homes. To learn more about S&A Homes, visit us on the web www.SAHomebuilder.com.