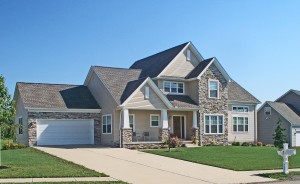 Now that summer vacations have come to an end, it can be difficult to motivate ourselves to deal with the daily grind of commuting, long days at the office, and the never ending cycle of kid's activities.  How nice it would be to go back to our summer vacation and lounge around a pristine pool, take sunset strolls on scenic trails and manage to fit in a workout in a state-of-the-art fitness center!
Imagine that you don't have to wait until your next vacation to experience this kind of resort lifestyle.  At S&A Homes' premier community, The Plantation at Saxonburg, you can experience this and so much more every single day!  The community features energy-efficient single-family homes and maintenance-free carriage homes outside of Pittsburgh from the $260's on ½ – 1 acre home sites.  Those who seek relaxation need to look no further than the inviting pool that is open on hot summer days, while those a bit more inclined to stay active can take advantage of the community's fitness center and extensive network of walking trails.
This Saturday and Sunday, August 28th & 29th from 12-5, you can experience the kind of lifestyle you thought was reserved for those who have nothing but time on their hands.  We will be giving out door prizes and refreshments to anyone who attends our Plantation Phase II – Grand Opening Event.  This is the last and final phase of this one-of-a-kind community, so best home sites are first come, first serve!
For more information, please call 1-724-352-5006 or visit The Plantation at Saxonburg on the web.