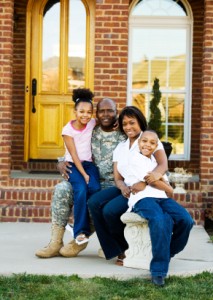 Carlisle, PA attracts lots of active military because of the presence of the U.S. Army War College.  The extension of the home buyer tax credit for military serving an official extended duty outside the United States for 90 days or more between January 1, 2009 to April 20, 2011 makes it even easier for these military families to call Carlisle home.
Members of the military, foreign service or intelligence communities, who meet the extended duty criteria can take advantage of the $8,000 first-time and $6,500 repeat home buyer tax credits by closing on a home by April 30, 2011.
S&A Homes has three Carlisle, PA communities that offer a wide variety of products and pricing:
– Chesterfield offers two-story homes from $169,900
– Forgedale features single family homes from $239,900
– Stonehedge has multi-family townhomes  from $184,900
For more information on our Carlisle communities, please call 1-717-352-7791 or visit us on the web by clicking the link above.
The rule that requires buyers to repay the credit if they move out of their home within three years has also been waived for qualified service members if they have to sell their home due to receiving government orders for extended duty service.
NAHB provides information on the home buyer tax credit, including eligibility requirements and links to home buying resources, on its consumer website www.FederalHousingTaxCredit.com.