Archive for Pittsburgh Metro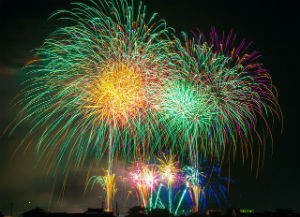 It's the day before one of America's most relaxing and fun-filled days of the year, Independence Day. And this year, the Fourth of July is even more special because it's part of a three-day weekend meaning families and friends can travel to get together and enjoy a special weekend full of festivities.
Here are our top picks for this weekend's festivities:
1.    Central PA 4th Fest – Want to run a 4k? Listen to live music? Maybe a hot air balloon ride, or do you just want to watch one of the longest and largest fireworks displays in the nation? You can do all these things and much more at the Central PA 4th Fest in State College.
2.    Gettysburg 150th Anniversary – Could there possibly be a more historic place to celebrate our nation's independence than Gettysburg? Enjoy a special Fourth of July this weekend, and treat yourself to more than just fireworks. Events include a full civil war re-enactment and special events on the movie set for the Gettysburg movie, now celebrating its 20th anniversary.   Read More→