Join us at the Central PA Home Show this Weekend
By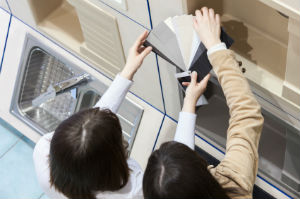 This weekend marks the 29th Annual Central PA Home Show. Those planning to be in attendance will be promised the best show ever! Not only are more than 100 exhibitors planning to be on hand at the Bryce Jordan Center at University Park, but families will be able to take advantage of free home seminars, children's activities, prize giveaways and much more.
S&A Homes is pleased to announce that they will, once again, be featured in this year's home show.  This Friday, March 15 through this Sunday, March 17, S&A Homes will be available to answer home buyer's questions at Booth E8-E11.
Perhaps you are interested in finding out more about how you can build on your own piece of ground.  Visit our booth and find out more about our award-winning energy efficient home designs.  Maybe you are ready to sit down and choose from one of our 60+ floor plans and customize one to create the home of your dreams. Whatever your goal may be, S&A Homes will be on hand to assist you and answer any questions you may have. We look forward to seeing you this weekend!
For more information about our available homes and communities throughout State College, PA and Bellefonte, PA click here.
Leave a Comment