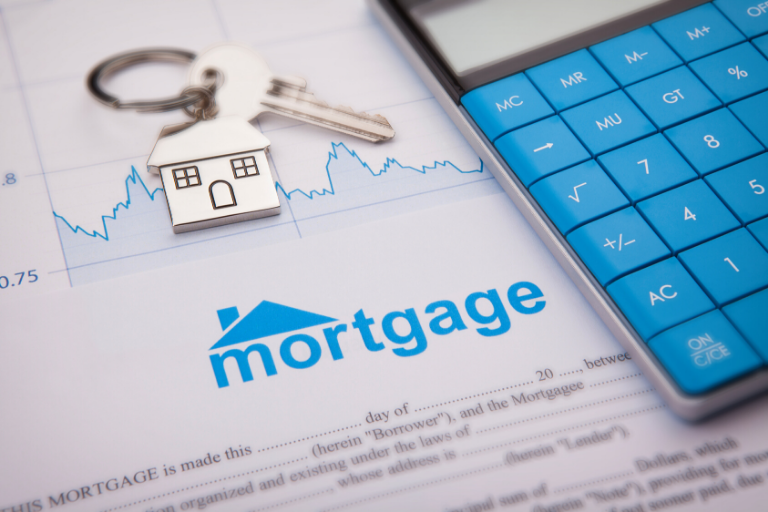 You have probably heard of creative financing, but what exactly is it? Creative financing is just as it sounds. It is an innovative or non-traditional way of putting together a loan that allows a person to buy a home.
Sometimes a loan from the bank is not going to meet financial needs for your new construction home. Luckily, that is where creative financing comes into play. If you are looking into options for financing a new construction home, here are some inventive financing solutions you should consider:
Mortgage Rate Locks
All homebuyers want to get the lowest possible interest rate on their mortgage and a mortgage rate lock can do just that. A mortgage rate lock is an agreement between a homebuyer and a lender in which the lender agrees to lock the interest rate at a specific cost for a specified period. This type of creative financing is beneficial in protecting the homebuyer from market fluctuation. Mortgage interest rates can change every day, if not multiple times a day.
Taking advantage of a mortgage rate lock is up to the buyer. If they choose not to secure a mortgage rate lock, the rate is considered "floating." While this is not necessarily bad when interest rates are falling, it could become costly in a rising-state market. In times of market uncertainty, mortgage rate locks are a must for those seeking an affordable mortgage. Generally, ask for a 45-day lock minimum or 60-day lock if possible.
Bridge Loan
For homebuyers that are financially stuck between selling their current home and buying a new one, a bridge loan might just be the solution. A bridge loan is a short-term loan that assists a homebuyer in paying for their new home while waiting for their current home to sell. Through this loan, homebuyers will use the equity in their current home for the down payment and purchase of the new one. This gives homeowners some extra time to sell their current home, as well as peace of mind. These loans typically last a year and often come with a higher interest rate.
Financed Closing Costs
Buyers who are short on cash can take advantage of financed closing costs (sometimes called a "seller assist"). This consists of the seller raising the sales price of the home to kick back closing costs at the settlement table. When interest rates are low, this is an excellent option for a buyer rather than postponing a home purchase to save additional funds – which can risk an interest rate or a price increase. Buyers can usually finance anywhere from 3% to 6% of the sales price depending on the financing program selected, and the amount of the down payment.
Building on Your Own Land – Construction to Permanent Loans
Homeowners looking to build a new construction home on their own land will need to apply for a construction loan instead of a traditional mortgage loan. A construction to permanent loan, or single-close loan, is a type of construction loan. With this kind of loan, the homebuyer borrows money from a lender to pay for the home's construction. Once the home is complete and the homebuyer moves in, the loan is converted into a permanent mortgage loan.
With a construction-to-permanent loan, homebuyers will only have one set of closing costs to pay, and it prevents the homebuyer from having to take out two separate loans for both construction and the mortgage. Since markets change so frequently, it may also be more difficult to obtain a mortgage loan. With construction to permanent loans, homeowners can have peace of mind knowing that the loan will already be in place upon the home's completion.
Note that at S&A Homes, construction to permanent loans are only required for homebuyers building on their own land. Those purchasing a home within an S&A Homes community can obtain a traditional mortgage loan that begins at settlement.
Less Common Financial Solutions
Adjustable Rate Mortgage Loans (ARM): ARMs, such as 3/1, 5/1, or 7/1 ARMs, are perfect for homebuyers planning on living in the home for shorter periods of time. With these types of loans, interest rates are often lower than a traditional 30 year fixed rate for an initial period. (ex: 5 years for a 5/1 ARM) After this initial period, the interest rate can begin to fluctuate up or down depending on market conditions for the remainder of the loan.
Piggyback Loan: Also known as 80/10/10 or 80/15/5 mortgages, piggyback loans involve using two loans to finance the purchase of a home. This loan solution is ideal for homebuyers looking to avoid private mortgage insurance if they have less than 20% down on the home.
S&A Homes is committed to making your homebuying process as simple and worry-free as possible. That is why we partner with a variety of lenders and banks to ensure that we are able to offer loan programs tailored to each homebuyer's needs.
If you are considering using creative financing options, contact us and we'd be happy to help. For more financing solutions, click here. To learn more about new home opportunities throughout Central and South-Central Pennsylvania from S&A Homes, call 1-855-SAHOMES1 or visit www.SAHomeBuilder.com.