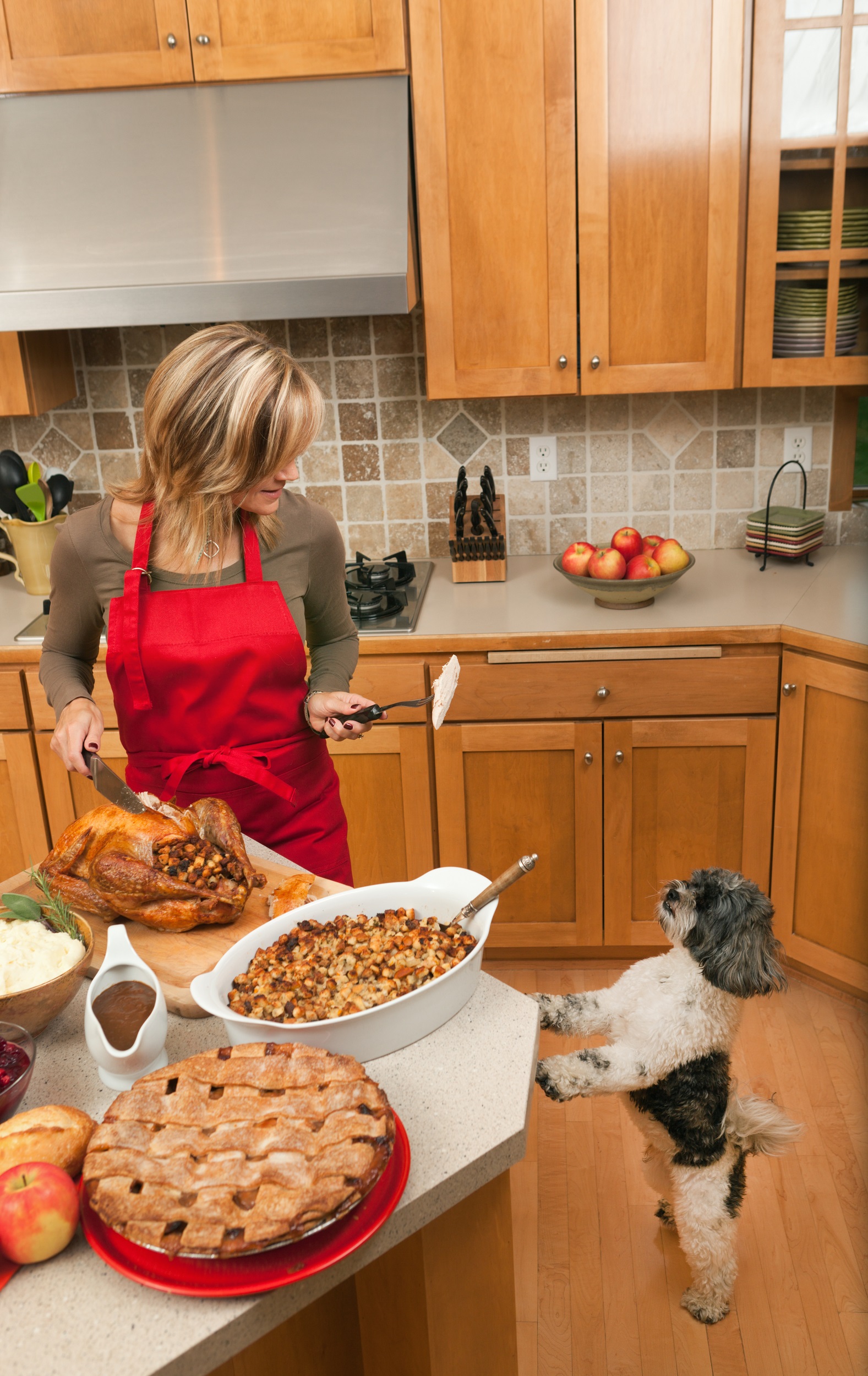 As if it's not hard enough to ignore puppy eyes, the holidays can, unfortunately, become a free-for-all with pets begging for table scraps and visitors that just can't say no. Pets (ultimately) will not be so thankful if they get a piece of undercooked turkey or overindulge on an unattended drink.
The S&A Homes team has put together its top pet safety tips for Thanksgiving to ensure everyone, furry or otherwise, will enjoy the festivities:
Gobble 'til You Wobble
The staple centerpiece of most Thanksgiving feasts is the turkey. If you decide to share your core menu item with your pets, be sure it is a boneless, well-cooked piece. Never offer raw or undercooked poultry, as it may contain salmonella bacteria. Something else to consider, turkey skin is quite fatty in comparison to a normal dog's diet, which can cause digestive upset and possible pancreatitis.
Save the Wishbone – But Watch Where You Keep It!
Poultry bones tend to splinter and can cause serious problems for pets' digestive tracts including puncture potential and choking hazard. Be sure to keep bones, the turkey carcass and anything used to wrap or tie the meat out of reach or in an enclosed trash can (preferably outside for added security).
Dough is a Don't for Pets
Yeast dough can also cause serious problems for animals including painful gas and bloating. Bread Toxicity in dogs and cats can also cause alcohol poisoning due to yeast fermenting and producing carbon dioxide and alcohol.
Did Someone Say Dessert?
Most pet owners are aware that chocolate is toxic to pets, but large quantities of sugar (yes, even in pumpkin pie) can cause a sugar high that results in hyperactivity and unfocused behavior. Alternative sweeteners such as xylitol, which is commonly used in gum and sugar-free baked goods, are incredibly toxic to pets and can cause life-threatening issues.
Pets Can Enjoy a Holiday Feast, Too
Thanksgiving is a special time for families and pets. For a special treat, prepare a special holiday feast for your furry friend. After all, they have been entertaining your guests all day! If you're unsure about sharing your own cooked turkey, try Turkey Day Feast from BLUE. Trust us, this one is pet approved.
In general, a few small boneless pieces of cooked turkey or a lick of pumpkin filling should not pose a serious problem but share food cautiously and do not let pets overindulge.
If you are still looking for your Home for the Holidays, be sure to check out the quick-delivery options from S&A Homes here. To learn more about new home opportunities from S&A Homes throughout Central and South-Central Pennsylvania, call 1-855-SAHOMES1 or visit www.SAHomeBuilder.com.