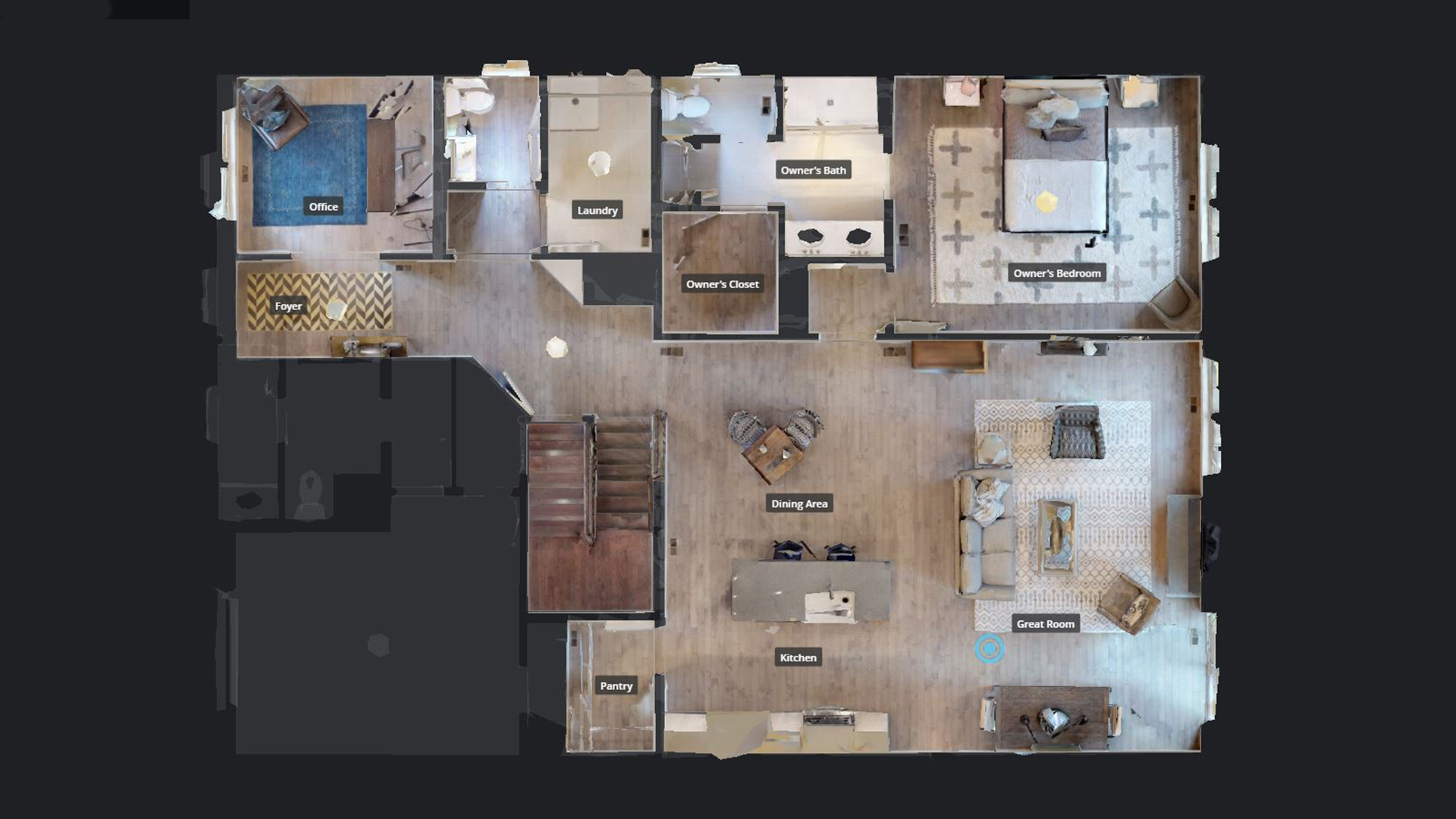 Selecting the layout of your home is one of the most important aspects of the home buying process. From open-concept or traditional, to ranch or two-story, to main-level owner's suite or split level, there are so many options! S&A Homes offers a variety of layouts to accommodate every home buyer's needs.
Check out our top tips to select the perfect floor plan for you and your family:
Fit Your Home to Your Lifestyle
Homebuyers tend to have strong opinions about open-concept home designs – they either love them or hate them. There are several factors to consider in regard to your family size and kids' ages. Most families with young children prefer to have private living areas, such as bedrooms and bathrooms, grouped closer together in one area of the home. Alternatively, families with teens and young adults prefer separation of the owner's suite and secondary bedrooms.
Entertaining Hub or Cozy Escape
Whether it's only for the holidays or regular gatherings, a home's design can either restrict or encourage entertaining guests. A wide foyer immediately welcomes guests inside, and with plenty of room to wander between the common living areas, no one feels like they are underfoot or crowded, and private living areas remain unoccupied. Then again, if you prefer to attend gatherings rather than host, a cozier home can provide the perfect intimate escape.
Ranch or Multi-Levels
Single-story ranch designs provide a long-term option for aging in place thanks to the absence of stairs (and no overhead foot traffic). Common living areas tend to be in the center of the floor plan, and bedrooms and bathrooms are located on either end. Traditional two-story or multi-story home designs often provide added privacy from other bedrooms and the common living areas. A split-level design with an upper-level loft and/or private bedroom and bath are also a great option for young adults or guests.
Special Accommodations or Accessibility
Speaking of stairways, special accessibility and accommodations may be a factor for your family to consider. While many new homes, specifically ranch designs, feature wider door frames and doorways, resale homes often feature narrow hallways and shorter door heights. Home builders allow certain design changes in their floor plans to accommodate living needs, while a resale might require major renovations.
Local Pennsylvania home builder S&A Homes offers a diverse selection of home designs to accommodate a variety of home buyers. Click here to learn more about these designs, which are available to build in Central and South-Central Pennsylvania S&A Homes communities, and On Your Land.