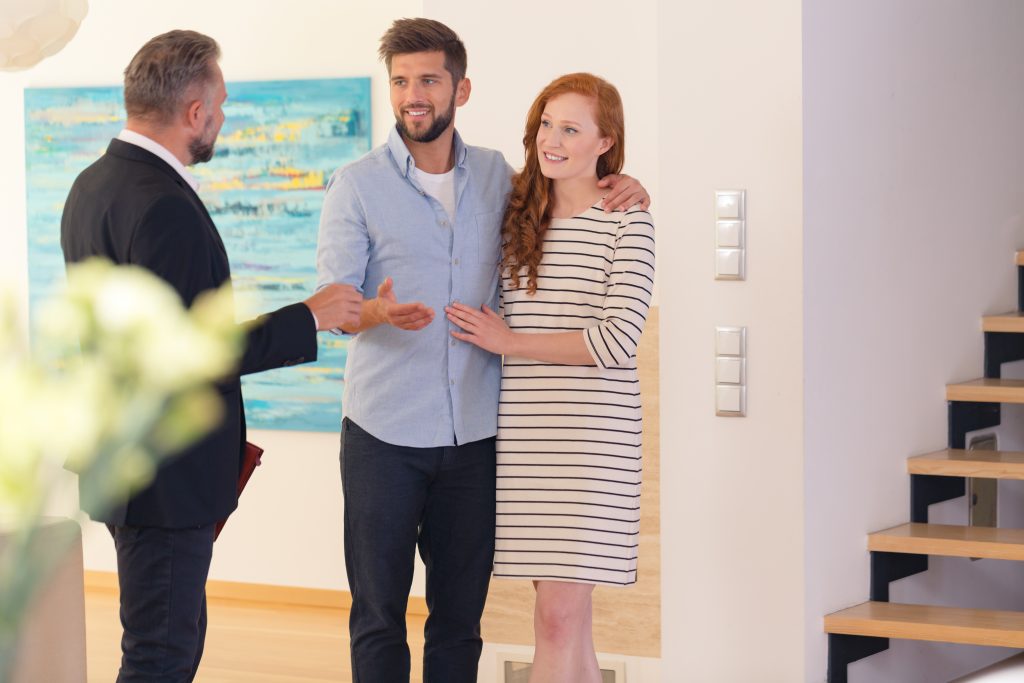 Congratulations! You're taking the first few steps to achieving the American Dream: homeownership. You've thought it over and you're ready to dive in. Buying a home is a major milestone for many people, and is the largest financial commitment they'll make. It's easy to get overwhelmed during the process but it doesn't have be that way. Here's a primer on what to expect during the homebuying process:
Determine what you can afford
Its always recommended for potential homebuyers to do a financial self-assessment to find out how much they can afford. Review your income and expenses and determine if carrying a mortgage is feasible. Most lenders recommend your monthly payments generally not exceed 28% of your monthly gross income (this is the amount before taxes and deductions are removed).
This is a great time to check your credit to see if it needs to be improved. Remember – the higher your credit score, the more favorable the interest rate you'll qualify for. If your credit is less than ideal, take the time to address the issues.
Find a reputable lender and get preapproved
Today's buyers have a variety of options to secure lending. Don't just go with someone who gives you the best interest rate; you'll also want someone with a good reputation for customer service and timely closings. Your lender will be able to recommend the best mortgage type for you, first-time homebuyer programs and assistance, and answer questions about the lending process.
Once you've selected a lender, apply for a pre-approval. A pre-approval is a more formal process than prequalification. Your lender will do a deep review of your finances and provide your full mortgage amount. You may be approved for a larger loan than what you feel you can afford but remember, you don't have to borrow the full amount.
Create your "Needs and Wants" list
There are a lot of homes and neighborhoods on the market and it's impossible to visit all of them (nor would you want to!). So now that you have your financial ducks in a row and know your budget, its time to narrow down the options. Figure out which characteristics of a home and neighborhood are most important to you. You'll be in your home for several years, so assess your current and future lifestyle. Are you hoping to start a family soon? Or need extra room for a parent? Keep in mind which factors are "must-haves" versus "nice-to-haves" and try to find a home that ticks off as many of your "must-haves" as possible.
Look for a home
Now the fun starts. With your must-have and nice-to-haves in your mind (or bring a hard copy), it's time to visit the sales office to start building your new home on paper, or to tour move-in ready homes. Your sales representative will help guide you through every step.
Sign the purchase agreement
You've fallen in love with a home and community that meets your needs, and hopefully a few of your wants, and is within your price range. It's time to sign on the dotted line! Congratulations – You're another step closer to owning a home.
Settlement & Move-in
Settlement day arrives and you complete all of the necessary paperwork. That's it! Now you can move into your new home, and can start creating memories. It was a long process but now you're home!
S&A Homes offers a variety of new home communities and floorplans in the most sought-after locations in Central and South Central Pennsylvania. We can also build your dream home on your own land! For more details, visit SAHomebuilder.com or call us today at 1-855-SAHome1.