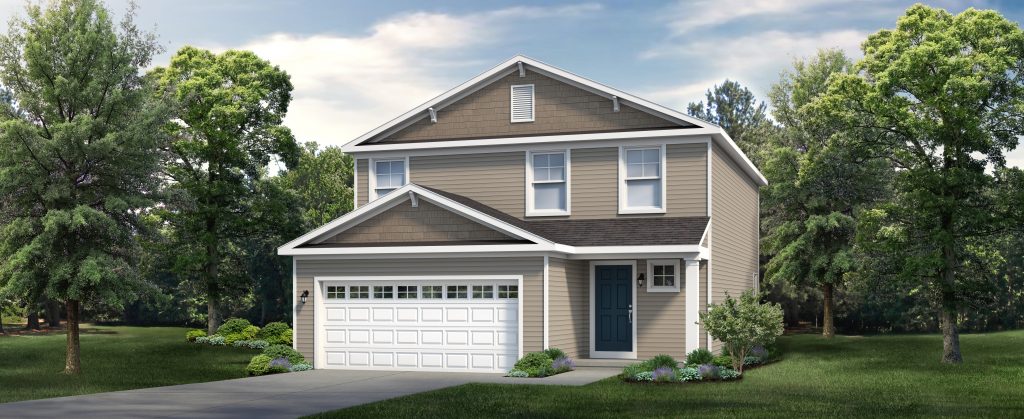 Earlier this year we announced the upcoming release of our newest line of floorplans, the "Streamline Series" and now we're excited to announce that the new plans are now available!
The Streamline Series collection puts homeownership in reach with affordable prices, a simplified buying process, and a faster build time, all while maintaining the same construction quality and energy efficiency that S&A Homes is known for.
From buying to building, we've worked hard to make the entire process more efficient, meaning it's possible for homebuyers to move into a brand new home in less time than closing on a used home! How can this be? Thanks to an efficient selection process, it's now easier for homebuyers to personalize their home by choosing from carefully curated design packages for the kitchen, bath and flooring, which means building can begin sooner.
The Streamline Series consists of five different floorplans with 3 bedrooms, 2.5 bathrooms and ranging between 1,538 to 1,932 square feet. Each home features highly functional, modern layouts and open, flexible spaces that have been designed to maximize usability and efficiency while also maintaining affordability.
Each home is built with the same quality S&A Homes is known for and includes our cutting-edge e-Home technology, making it energy efficient, eco-friendly, and healthier, all without sacrificing value.
Currently, the Streamline Series is available at Deerfield and can also be built on private land. Deerfield is a charming community in Shippensburg that offers the perfect balance of convenient location and value. The community features single family ranch and two-story homes from $181,900 and sits at the base of the mountains, offering homeowners sweeping views in addition to an ultra-convenient location close to Shippensburg University and I-81.
While the Streamline Series is only available at Deerfield right now, we'll be introducing these new floorplans to additional communities soon, so contact us for more information!