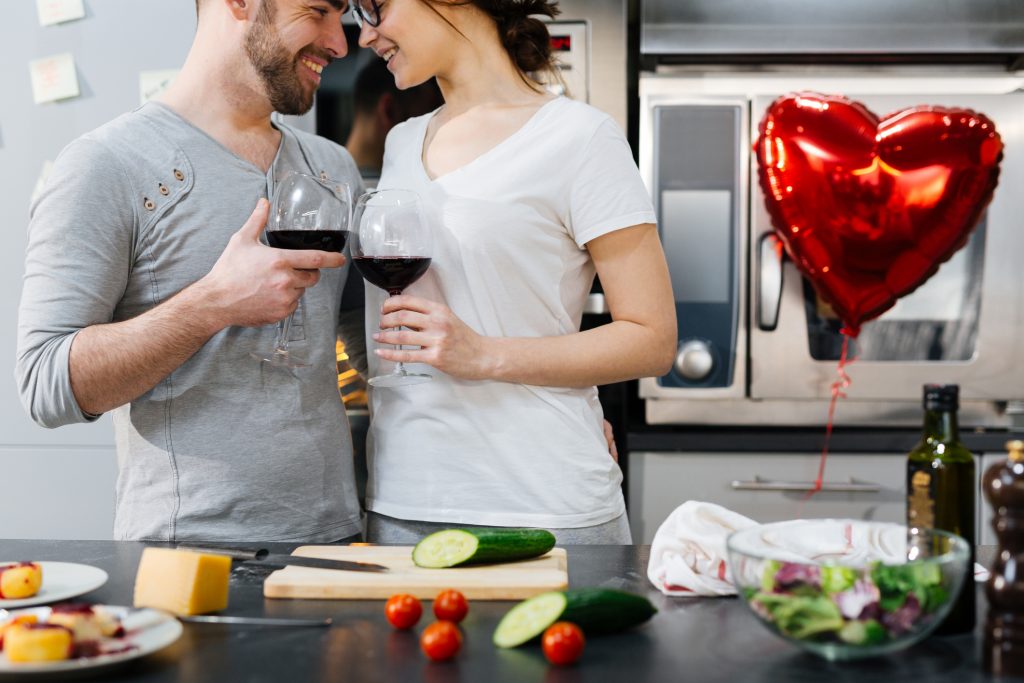 Valentine's Day is a celebration of love and we usually want our gifts to express how we feel for our partners. However, the expectation to find the perfect gift can place a lot of pressure on you and your partner, and that can take the fun out of the holiday. Instead of stressing over which stuffed bear you should get, why not try one of these thoughtful and sweet gestures you both are sure to love.
Explore your city
Chances are there are plenty of fun community events happening around Valentine's Day, from free activities to special shows. Check out a museum or a college campus for interesting exhibits and events. It's a perfect excuse to get out and try something you've been meaning to do with your significant other.
Stay in for dinner
The at-home date is a time-honored way to spend quality time with each other. Skip the chaos and extra expense of a traditional dinner out and make dinner at home together. Take dinner up a notch by using your best china, pulling out a tablecloth and lighting some candles. You can cook up your favorite meal, or even a heart-shaped pizza or call for take out from your favorite restaurant.
But go out for dessert
End dinner on a sweet note by going out for dessert. You can grab dessert at the bar of a restaurant or pick up something sweet from your favorite bakery to enjoy at home.
Make an at-home spa
Turn down the lights, light some candles, and play some calm music while you give your sweetheart a massage. You can find massage tutorials on YouTube to demonstrate some at-home massage techniques.
Disconnect to connect
If you're guilty of sitting next to your sweetheart and both scrolling through your phones, this may be the perfect idea for you. We live in an increasingly connected world, and we're starting to disconnect from each other. Instead, flip that habit and disconnect from the world to focus on your partner. Pick a day where you both turn off your devices, alarms, and television and stock up food and snacks. Spend the day relaxing and connecting with each other: stay in bed, read to each other, watch movies, or just talk.
Volunteer
Instead of spending money, try giving some of your time on Valentine's Day. Food banks, animal shelters, senior centers, schools, and other local services could all use extra help to brighten the holiday for others.
If you prefer the traditional Valentine's celebration, opt to celebrate the day before or after! These romantic gestures are a great alternative to splurging on expensive gifts, and are a great way to show your loved one just how much you love and care for them. How are you planning on celebrating Valentine's Day?