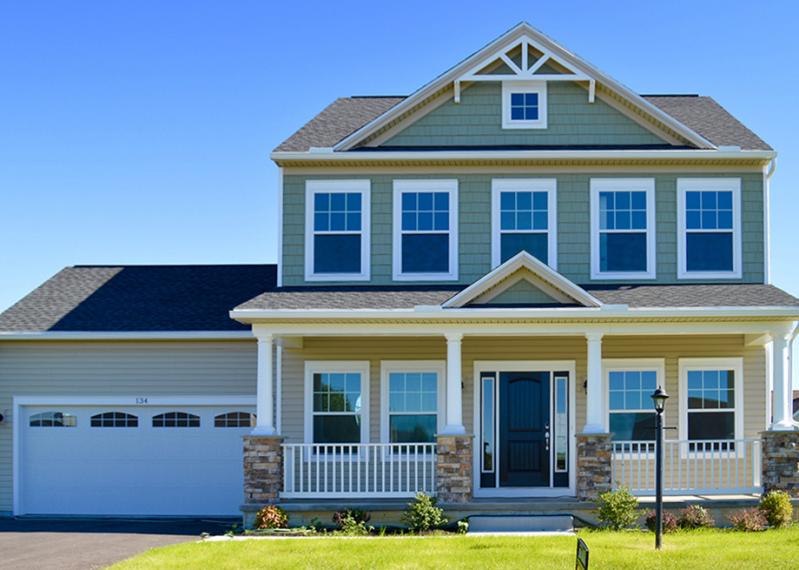 As a new generation of homebuyers are slowly wading into the housing market, many are treading carefully into this uncharted territory. While renting a home offers more flexibility, there are several advantages to purchasing a home. While comparing costs between buying and renting isn't a straight-forward comparison, let's take a look at some other intangible advantages.
You can put down roots
Renting is arguably the better option if you're not sure how long you'll be staying in one place. If you plan on staying put for several years, buying a home is a much better option. Most people feel much more invested in their neighborhoods once they purchase a home.
You can customize your home
Ever wanted to change the paint in the living room but couldn't because the landlord nixed your plans? Well, when you own a home, you're free to make changes to your home as you see fit: you can paint your rooms any color you want, swap out the carpet or flooring for something more your style, or even knock out a wall.
No more rent hikes
When you're renting, you can expect your monthly rent to increase rising every year when its time to renew your lease. With a fixed-rate mortgage, you know that your mortgage payments won't go up, even if the cost of everything else does. One of the perks of a fixed monthly payment is a stabilized budget.
You're forced to save
Since you have to pay your mortgage each month, you're regularly putting money aside into your home by paying down your loan and increasing your equity. Then when it's time to sell your home, there's a good chance you'll earn a profit on your home, even after subtracting the usual cost of ownership.
Homeowners get tax breaks
Homeowners have access to special tax breaks that renters don't. While the main tax benefit of homeownership is the ability to deduct mortgage interest payments, additional tax breaks include deducting property taxes, and other eligible expenses like certain energy-efficient improvements.
If you're ready to say goodbye to your landlord, visit SAHomeBuilder.com to learn more about our new home communities throughout Central Pennsylvania.