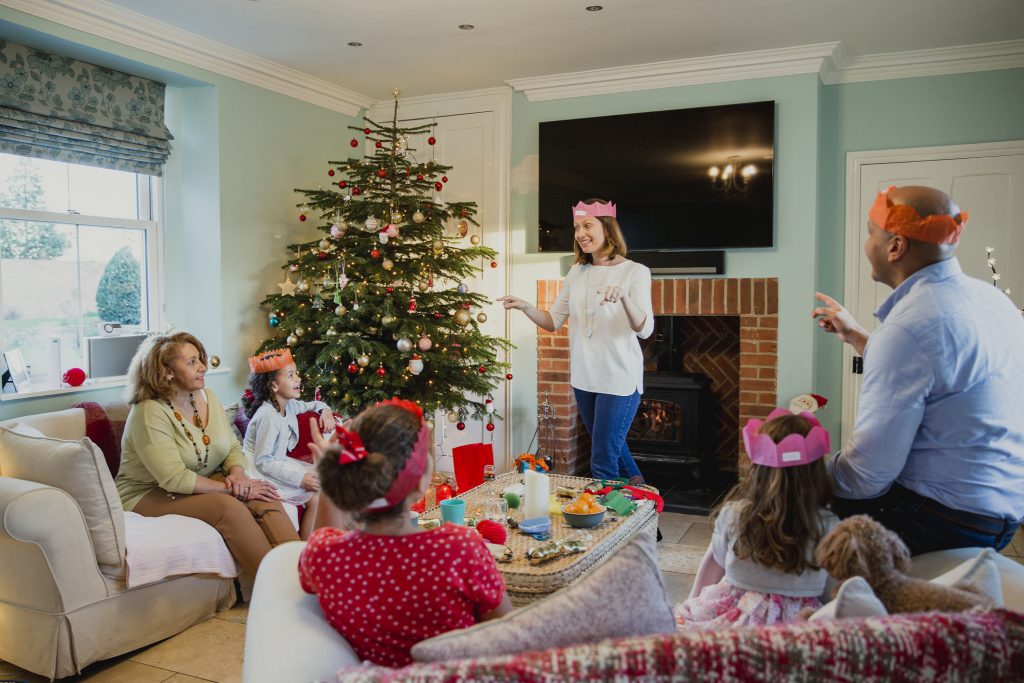 With the holidays here, many of us will be welcoming guests to our homes, whether family or old friends. A full home may be a happy home, but it can also be stressful if you're not prepared. The key is to make your guests feel like part of your family, and to make them feel comfortable in your home. That may seem like a long shot, but with some planning, you can make sure you're ready to welcome holiday guests with open arms.
Clear your entryway
We tend to focus on the inside of the home when getting ready to host guests, but don't overlook the doorway! Before your guests arrive, make sure your doorway is clear and easily accessible.
Make room in your coat closet
Make room in your coat closet, or on your coat rack, so guests have a place to hang their outerwear during their visit. Go through and store any extra jackets you don't need for the duration of the visit and make sure there's plenty of extra space by your front door to remove wet boots and shoes.
Childproof your home
If you're expecting babies and younger children, make sure to put away any potentially dangerous items or precious objects so they're not in reach of small hands. It's also a good idea to have a basket of toys or books to keep them occupied.
Prepare the guest rooms
Before your guests arrive, make up their beds with fresh linens and set out towels and other toiletries. Be sure to let guests know where they can find additional towels and linens so they can grab them as needed.
Know your limits
The holidays can be stressful, and so can hosting guests, so it's important to know and respect your limits. Don't offer to host more people than your home (or your nerves) can comfortably handle. Communicate expectations with your guests before they arrive: who's staying, what the plans are, transportation needs, and any information that may impact their stay like existing work or social commitments, regular routines, or sleeping arrangements.
Hosting family and friends at your home during the holidays should be fun, and these small touches will show your guests that they're welcome in your home this season!